Over mij
Psychologist Online
My work as a psychoptherapist is incredibly fascinating. Meeting people from the most diverse backgrounds and supporting them positively in their development makes the profession incredibly valuable. This is one of the many reasons I became a psychotherapist.
I offer psychotherapeutic sessions in English, German and Polish and would like to reach and support as many people in the world as possible. That's why I only offer online therapy at the moment. My clients report that they see this as an advantage rather than a disadvantage as it allows them to attend sessions anytime from the comfort of their own home.
Thrilling and new
It is completely normal that you may be hesitant and nervous before a first meeting. After all, it is a completely new situation. Howerver, I can promise you that this will soon subside, and I am sure that the benefits of successful therapy highly outweigh this.
I look forward to meeting you.
Werkwijze
Ik kan je helpen bij:
Aanpassingsproblematiek
ADHD
Angst
Autisme
Burnout
Depressie
Dwangklachten
Eetstoornis
Faalangst
Negatief zelfbeeld
Persoonlijkheidsstoornissen
Rouw en verliesverwerking
Scheidingsbegeleiding
Seksualiteit
Slaapproblemen
Stressmanagement
Trauma
Verslaving
Werkgerelateerde problematiek
Zingevingsvragen
Mijn behandelvormen:
ACT
Cognitieve gedragstherapie
Mindfulness
Aangesloten bij:
Wat zeggen mijn cliënten?
The sessions with Nathalie were very valuable to fme. Because of her I was able to get back to work again and I learned to approach work in a way that now allows me to enjoy it and to stay healthy.
- Anthony (50) – burn-out
I am so happy that I came across Nathalie in this dark phase of my life. Nathalie presents things to me from a different perspective, which helps me a lot. I have good days and bad days, but talking to Nathalie always helps me clean out the mess in my head.
- Maria (33) – Agoraphobia and panic disorder
Through the treatment with Nathalie, I have not only overcome my eating disorder, but have also developed a lot personally. In the first session I was still nervous, but Nathalie's relaxed and nice manner made it go away very quickly.
- Johanna (20) – Boulimia Nervosa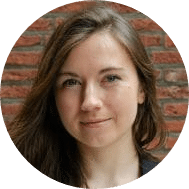 Nathalie Wadhwa
---
Mijn locatie
Past Nathalie Wadhwa bij mij?
Plan je gratis adviesgesprek van +/- 15 min.

We bespreken wat er bij jou speelt en wie jou hier het beste bij kan helpen.

Je kan vaak dezelfde week al terecht
Plan jouw gratis adviesgesprek