Psychologist Eindhoven
Life sometimes challenges us to re-focus our attention – whether it is for the achievement of a goal or changing an experience. During the sessions I will facilitate a save space to help you move in a personal meaningful direction again.
Janeen Prinsloo
As humans we have the unique ability to utilize the challenges that life gives us for personal growth. However, sometimes we get stuck. This may be caused by overwhelming changes, not having the luxury of sufficient time or choice, repressed access to resources and answers, or lacking the necessary hope, energy and confidence. As a psychologist I help you 'read' what your current situation requires and with making those changes.
First sessions
In our first session we will predominantly work in an exploratory way. Firstly, we will focus on what you want to change or achieve and how you hope that I can help you in this journey. I will aim my questions to help us develop a better understanding of your context, your issue, what may trigger your problem, and which factors may be sustaining it. Importantly, we will focus on your goals and your resources.
In the second session we start working with what is at hand. I will then suggest options of how we can work effectively to address this; whether it is about focusing your attention on changing cognitions, getting to know and understand your emotions, addressing subconscious patterns, practicing new behaviors, changing responses or working with the brain's capacity. Once we have agreed on the best way forward and the changes we expect to see, we plan how often and at what intervals we need to meet.
Approach
I mostly work with a client centered, collaborative, problem-solution approach, with the therapeutic relationship as an important platform. Systems theory, cognitive behavioural therapy, existential and positive psychology and especially neuro-psychology are all ways of thinking about behaviour and therapy that I have found useful. I continue to develop my toolbox with modern therapies such as CAT and BWRT.
It is important to me to help you to eternalize a problem. That its call for our attention can 'talk' to you about what you need to develop. That you feel in charge of your life, accepting of yourself, okay with what you can't change and empowered to develop those areas of your life journey that are meaningful to you.
About me – Janeen Prinsloo
I have been practicing as a psychologist for more than 25 years, in South Africa and the United Kingdom National Health Service Trust. I have worked in the Netherlands for the past three years online and mostly with expats. As our post-covid world is gradually changing back to actual face-to-face interactions, I am looking forward to again meet my clients in person.
Experience
My studies and professional experience in neuropsychology have taught me that human experiences are strongly connected to how our brain functions. Understanding our brain can provide the resources one can draw from to determine and change our response to this moment in our lives. Our brain makes new connections best in cooperation with others. When we feel stuck, we use relationships to facilitate our growth. In my work I draw from the theory I have learnt, my years of experience and my knowledge about how the human brain works to assist you to understand your specific experiences of emotions, cognitions, behaviors and relations. Together we can determine the best way to use your resources to continue with your journey of becoming what you want from life.
Mijn praktijk
Appointments are possible at two different locations in Eindhoven:
High Tech Campus 1: Monday and Tuesday
Daalakkersweg 2-82: Wednesday and Thurday
Praktische informatie
Wij geven je graag duidelijkheid over belangrijke zaken:
Tarief
De kosten zijn afhankelijk van de duur van de afspraak. Voor een korte sessie betaal je €98,- en een lange sessie kost €145,50. Je betaalt per afspraak.
Een afspraak afzeggen kan altijd, wel minstens 24 uur van tevoren, dan kunnen we nog een andere cliënt inplannen. Anders moeten we het in rekening brengen.
Contact
Heb je een vraag, wil je persoonlijk advies of wil je een afspraak maken? Bel dan naar 085-4014720 of stuur een bericht.
Klachten
Aanpassingsproblematiek
ADHD
Angst
Autisme
Burnout
Chronische vermoeidheid
Depressie
Faalangst
Hechtingsproblematiek
LVB
NAH
Negatief zelfbeeld
Rouw en verliesverwerking
Seksualiteit
Slaapproblemen
Stressmanagement
Trauma
Werkgerelateerde problematiek
Behandelvormen
ACT
Cognitieve gedragstherapie
Mindfulness
Oplossingsgerichte therapie
Ouderbegeleiding
Systeemtherapie

Talen

Nederlands Engels
Aangesloten bij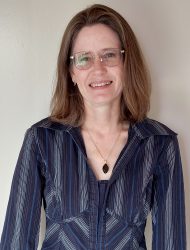 Janeen Prinsloo
Psycholoog in Eindhoven
Geen wachtlijst
Buiten kantoortijden
Online psycholoog
Bel: 085-4014720